MEDICARE ADVANTAGE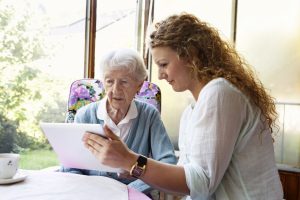 United Physicians participates in a variety of Medicare Advantage programs, including Aetna, Blue Cross Blue Shield, Blue Care Network, HAP,  Humana, Meridian and Priority Health.  These products offer senior patients coordinated and expanded benefits.  Physician reimbursement is the same Medicare fee-for-service rates, with no withhold.
The contracts with Blue Cross Blue Shield and Blue Care Network offer a special gainsharing opportunity for United Physicians.  In these contracts, BCBSM, BCN and United Physicians agree on a medical budget for our assigned and attributed patients.  We are eligible for a portion of any savings relative to the budget.  There is no downside risk.
Physicians who participate in these BCBSM/BCN contracts need to also participate in United Physicians' Care Management program and a diagnosis capture program with BCBSM/BCN.  Our Care Management team is designed to be an extension of your practice into the home and the hospital.  The diagnosis capture program reimburses physicians for documenting the full complexity of the patients they serve.