UNITED PHYSICIANS CAN SUPPORT YOUR PRACTICE'S TRANSFORMATION
In a quickly evolving marketplace, UP practices must transform their operations to address the health of all patients attributed to them.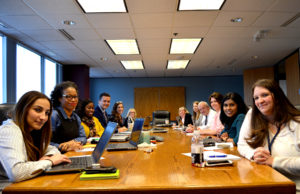 Our Practice Transformation Team members will help you:
Identify tools and resources, including patient education materials and additional reporting with actionable patient-level data to help physicians focus their efforts.
Implement Patient-Centered Medical Home (PCMH) and PCMH-Neighborhood capabilities within your practice.
Implement best practices and process improvement strategies.
Analyze quality and efficiency metrics.
Improve your quality and patient safety.