UNITED PHYSICIANS SUPPORTS YOUR PRACTICE IN THE CARE OF PATIENTS WITH CHRONIC CONDITIONS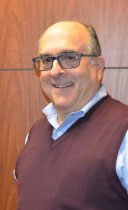 UP's skilled nurse practitioners, nurses, pharmacists, social workers, counselors, dietitians, and diabetes and asthma educators are an extension of your team, visiting patients in your office or their homes to help patients better manage their conditions.
Provider participants in the Provider Directed Care Management or High Intensity Care Management programs can earn incentive dollars.
Over 330 primary care physicians participate in UP's care management program.
Over 1,300 patients are currently supported by a UP care manager.