NCQA Accredited
United Physicians (UP) was awarded Accreditation in CR (Credentialing) by the National Committee for Quality Assurance (NCQA) Review Oversight Committee. Since its founding in 2000, UP has been one of just a few Michigan physician organizations authorized to credential and recredential doctors. Accreditation certification allows UP to: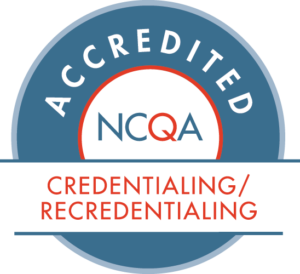 Handle physician credentialing and recredentialing for all plans contracted with United Physicians.
Expedite enrollment in contracted plans.
Provide assistance with completing applications for participation with plans and hospitals outside the United Physicians network.
Track physician credentials and provide notification of expiring credentials to ensure continued contract compliance.
Facilitate notification of provider change information to all contracted plans.
Recredential member physicians every three years.
Physician credentialing is an important and necessary process in making sure that doctors are meeting health plan requirements for patient care and treatment. Credentialing criteria may vary slightly depending on the type of doctor, MD or DO, a physician's specialty and the scope of the practice.
This current NCQA accreditation is valid through July 3, 2026.