UNITED PHYSICIANS CAN FIND YOUR GAPS IN CARE
& HELP YOU CLOSE THEM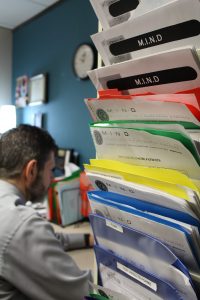 Closing gaps in care proves to payers that you are providing your patients with a high level of quality of care, which, in turn, is reflected in your incentive payments.
Panel management specialists at UP work as an extension of your practice. They can:
Use remote EMR access to research identified gaps.
Make automated patient outreach calls.
Report the gap closure to the health plans.
Provide an outcomes report to show actions taken and identify next steps.
Manage the many audit requests from payers.