Dr. Bhavana Vyas is a Pediatrician practicing in Clinton Township, MI at Macomb Medical Pediatrics since 2005. Dr. Vyas became a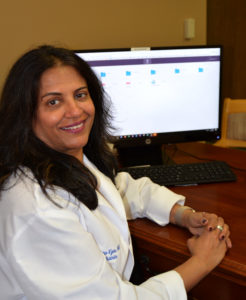 member with United Physicians (UP) because she was not satisfied with her former physician organization. Several Pediatricians had recommended United Physicians to her. They informed her that the company keeps them on track by providing timely education on important topics such as  incentive opportunities and quality measures. They also stressed that there are several opportunities for Pediatricians.
Dr. Vyas's speciality is newborns and breast feeding. She enjoys working with first time moms and children with chronic illnesses such as Asthma and ADHD. Epic provides her with the tools to coordinate care with other providers in a timely and efficient manner.
Dr. Vyas employs tw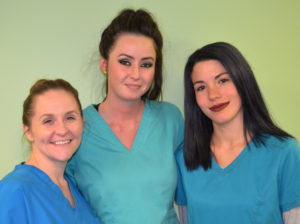 o Medical Assistants and one receptionist who work to ensure the patient is reminded of their appointments and all required immunizations/well visits are up to date. The practice provides extended hours and refers patients to community resources when necessary.
We look forward to all Dr. Bhavana Vyas, Sara Mayer and Chelsea Willis – Medical Assistants, and Toni Texidor – Medical Receptionist, will bring as a member of United Physicians!